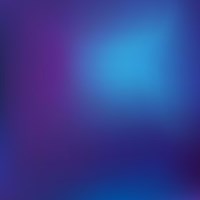 6 May 2021 - Entries Open

Information Sessions – your chance to learn more about entering the awards and how to write a successful submission.
Hear from past winners and judges who will be available to give you advice and answer any burning questions.
All sessions will be on Zoom
4 June – 9 July - 1st Year Entrant Submission – Review opportunity
If you are a first time entrant, you have the opportunity to have your submission reviewed by appointed reviewers.
The reviewers will offer you advice and tips on how to improve your submission. This is a complimentary service.
To have your draft submission reviewed, email your word document to gbea@geelongchamber.com.au with the subject "Review entry" between 4 June to 9 July.
After receiving your feedback from the judges, you are have the opportunity to improve your entry (if needed). You will then need to formally complete your entry online before the due date of 16th of July 4pm.
Friday 16 July - 4pm -Entries close
21 & 22 July - Judges meet to review written entry scores. Once scores have been decided upon, we will be in touch to let you know if you are a finalist and book you into your site visit. All businesses who do not receive site visits will be given constructive feedback about their entry and some areas of learning.

9 August - 9 September - Site Visits
13 August – Business Leader & Young Entrepreneur interviews
15 September – Judging panel meet to select category winners
22 - 23 September – Finalists for Business of the Year MUST be available to present again to judging panel
7 October - Finalist Briefing Session
19 October - – GBEA Virtual Presentation Night. Lock it in your diary!
4 November – Sponsor and Winner Cocktail Party
---