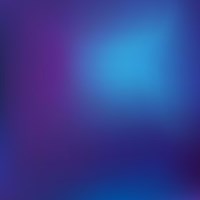 ---
Entries for the Geelong Business Excellence Awards have now closed.
Here are some 2021 tips provided from the Chairman - Simon Flowers
"The most asked question is how do I find time to write the entry?''
My Top Tips are:
1. Attend the information sessions organised by the Geelong Chamber via Zoom or the
website, which provide valuable tips from the judges and past winners.
2. Write each section on a separate day and finish with the business summary. In a week you
will have a good chunk of your entry written.
3. Ensure you put forward a well-considered answer for each question (i.e. not just an
exceptional answer for the 'innovation' question). This will put you in the best position to
become a finalist.
4. COVID-19 had a huge impact on all businesses. Share the detail on how you adapted,
survived or thrived.
5. Write down your top 10 points for each question.
6. Check your word count. If you have space for 5 or 6 of your points in each of the criteria,
please keep the remainder up your sleeve to strengthen the site visit.
7. I encourage you to attach graphs or photos to validate your points.
8. Bullet point your answers only – it's not a thesis.
9. Use helpers – you don't need to write it yourself. Speak to the GBEA team if you are
looking for writing assistance. Better still, allocate sections to your employees to
complete. It is a great way to get your team involved.
10. In the first instance, I encourage you to save your answers in a word document. Once
complete, then copy and paste your answers into the online entry. It's always good to
have a backup!
11. If you are a first-time entrant, you can submit your entry early for some initial feedback.
Make use of this service!