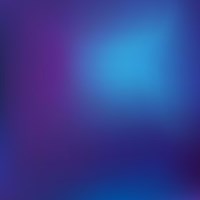 ---
Entries for the Geelong Business Excellence Awards open on the 5th of May 2022.
Here are some 2022 tips provided from the Chairman - Simon Flowers
The most asked question is How do I write a winning entry?
Tips
1. A winning entry is often one with well-considered answers accompanied with evidence.
When writing your entry, have in the back of your mind..... How can I validate my statements?
Use stats/graphs, industry benchmarks, testimonials etc.
2. Make sure you address ALL the entry criteria with equal importance. For example, don't
just provide an exceptional answer for the innovation question. By providing well-considered
answers for ALL the criteria, this will put you in the BEST position to become a finalist.

3. Attend the information sessions organised by the Geelong Chamber. Click Here to book.

4. Don't get overwhelmed with the entry criteria. You just need to make a start! Write down
your top 10 points for each question and in no time you will have addressed the entry criteria.

5. COVID-19 has a huge impact on all businesses. Share the detail on how you have adapted,
survived or thrived. Demonstrate using evidence of how you achieved your desired outcomes.

6. DO NOT go over the total word count of 2500. We do count and if you exceed the limit,
you won't be eligible to become a finalist.

7. Bullet point your answers – it's not a thesis.

8. Use helpers – you don't need to write it yourself. Speak to the GBEA team if you are
looking for writing assistance. Better still, allocate sections to your employees to
complete. It is a great way to get your team involved.

9. In the first instance, I encourage you to save your answers in a word document. Once
complete, copy and paste your answers into the online entry. It's always good to
have a backup!

10. If you are a first-time entrant or never been a finalist in the Geelong Business Excellence Awards, you can submit your entry early for some initial feedback. Submit your entry criteria (in a word document) to gbea@geelongchamber.com.au before the 8th of July. This is a complimentary service, whereby our review judges will read your submission and provide feedback on how the submission can be improved.

Many entrants are aiming to win a category, however, we also have some entrants who decide to enter as a way to improve their business. This program gives you the platform and focus to work ON your business. Here is a real opportunity to reflect and gain valuable insights and identify key areas of improvement. Best of all, the only thing it costs is your time.