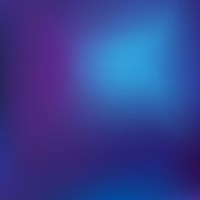 Jodie Dunn - Envisage HR Solutions
Jodie Dunn, Director and Principal HR Consultant of Envisage HR Solutions, has over twenty years of HR / Management and Recruitment experience in various Senior HR, Consulting, Management, Advisory and Recruitment Management roles. Jodie's philosophy is simple. She is passionate about People. She is a well-qualified, experienced, and business focused professional with a proven ability to mentor, coach and drive optimal performance and productivity of a team at an operational and strategic level. Jodie works closely with her clients on Retention Strategies, HR Audits, DiSC Profiling, Organisational Restructures, Employee Engagement Surveys, Performance Reviews, Career Progression Plans, Workforce Strategies, Developing HR Strategies, Performance Management Strategies, Improving Culture, Leadership Mentoring and Coaching and Recruitment to name a few. Jodie has led many successful teams, and combined with her HR, Leadership and Recruitment Consulting skills, guarantees her clients receive wide ranging HR Services.
DR WAYNE READ - DEAKIN UNIVERSITY
Growing up in Ocean Grove, Wayne has always been a Geelong local. He worked locally in several small businesses while he studied Bachelor of Psychology and Management at Deakin University Waurn Ponds campus. Despite his honours and PhD research requiring more trips up the highway and to conferences, he is still proud to call Geelong home.
Now based out of Deakin's Waterfront campus, Wayne is a lecturer at Deakin University, and also the Academic Coordinator for the Work Integrated Learning in the Faculty of Business and Law. Wayne is no stranger to innovation. As part of his role, Wayne oversees the faculty's suite of Internship and experiential units, including Entrepreneurship Experience. Wayne's research has been published in leading Marketing journals and focuses on consumer engagement, social media, technology and connections people make to brands and products.
DAVID PETHERICK - BARWON DISABILITY RESOURCE COUNCIL
David Petherick started work with the Barwon Disability Resource Council (BDRC) in June 2021 as the Executive Officer. He is excited about being a part of the great work that the BDRC has been doing in Geelong since 1975 and he continues to learn from everyone in the disability advocacy community. He has worked in the disability sector for almost 30 years.
David has had leadership roles in a number of disability organisations and is passionate about full inclusion for all. He is a member of the Geelong Accessible City Taskforce and is excited about Geelong becoming the most accessible city in Australia.
David barracks for the Richmond Tigers and loves long distance, multi-day hiking with his wife.
All judges and reviewers are required to sign a legally binding confidentiality agreement. This ensures all details of your submission are kept private and confidential.
Judges are not allowed to judge or view the submission of another competitor/similar industry they work in or a close friend or business mentor.