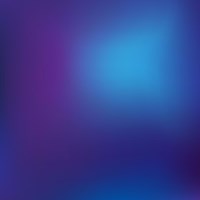 ---
Welcome to the 2023 Geelong Business Excellence Awards
The Geelong Business Excellence Awards (GBEA) is an incredible platform for the Geelong business community to celebrate their achievements and success. It is a forum for established and emerging businesses and leaders striving for business excellence to be recognised for being clever, creative, and innovative.
GBEA entrants are gifted an experience that extends far beyond a winning moment. By completing the entry process, organisations and leaders can reflect on their business performance and accomplishments and be provided with valued peer reviewed feedback. It gives a huge boost to organisations that involve their employees in both the process and sharing in success.
Key entry criteria include business achievements, marketing, customer service, people & culture, finance, and other measures of excellence. At the end of the process, entrants walk away with a mini-business plan. Many finalists have commented that the program has allowed them to uncover new opportunities, gain valuable insights and, allowed them to identify key business improvements. Most importantly, entrants receive valuable, constructive feedback from highly professional and experienced judges from the Geelong business community.
Ultimately, the awards are a celebration of Geelong's vibrant and thriving business community. The prestigious event, our annual GBEA dinner last year brought together 800 business owners, leaders, and the Geelong business community celebrating a clever, creative and innovative Geelong. Award winners receive extensive post-event marketing and PR that will elevate their business as a market leader and afford business promotional opportunities that last well beyond the event itself.
I encourage businesses, business leaders and young entrepreneurs to have a go. Entering the Geelong Business Excellence Awards encourages you to reflect, plan, assess, and celebrate. It is a great investment of your time, the experience will provide you with tangible, practical and expert feedback, and an opportunity to be recognised as a Geelong Business Excellence Award winner.
Winners of 2023 will be announced on Thursday, 19th of October, 2023. To book tickets, please click here.
Jeremy Crawford, Chief Executive Officer, Geelong Chamber of Commerce