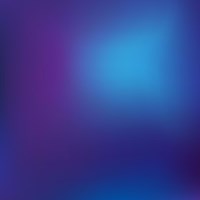 ---
Changes to the Geelong Business Excellence Awards – March 2020
We're excited to have launched the 35th annual Geelong Business Excellence Awards and look forward to continuing the tradition of celebrating those businesses who have gone the extra mile to build our thriving business community.

Like everyone, we're adapting to the challenges posed by COVID-19 and the safety of everyone remains our number one priority. In these kinds of circumstances, recognising businesses who are adapting and doing things well is even more important and providing the platform for telling all of your good news stories enables us all to better support each other during this significant disruption.

To support those businesses entering the Awards, we are extending the submission deadline and the Presentation Dinner. We are confident these changes will ensure a successful program and give you and your team more time to uncover the great things that makes your business stand out!

The new dates are as follows:
26 February – Entries are open. Businesses and Individuals are able to view the entry criteria and enter.
Your entry submission response is to be based on the period 1 April 2019 to the 31 March 2020.

4pm, Friday, 24 July 2020 – Entries Close (submissions are only required online and not handed into the office as previous years).
Thursday, 15 October 2020 – Awards Presentation Dinner, The Pier Geelong

The writing and presentation workshops have evolved and we are now conducting online workshops to assist you during this period. Please continue to keep an eye on our communications and socials for up to date sessions.

All information in regards to entering the Awards including Entry Criteria, Judges, Tips and more can all be found at within our website. We will also continue to regularly update this site.

Click here to understand the entry process overview, questions, entry criteria, and submitting your entry – FOR BUSINESSES

Click here to understand the entry process overview, questions, entry criteria and submitting your entry – FOR INDIVIDUALS (Business Leader of the Year or Young Entrepreneur of the Year).

The extended Awards time frame will give you and your business more time to prepare. We hope that by pushing the dinner back, we can still host the event and continue to support all those other businesses who are integral to making the night a spectacular event.

The awards team will regularly post information on the categories, insights from previous winners and tips on our Facebook and Instagram pages.

You are welcome to email us on gbea@geelongchamber.com.au or call 5222 2234 if you have any questions.

We look forward to inspiring you with some great stories and we think now is the time for your business to enter. We think you are ready!
Kind regards,

Tennille McInnes
GBEA Manager

Cathy Harper
GBEA Coordinator
---