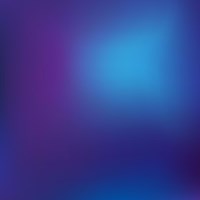 ---
The Geelong Chamber of Commerce calls on all businesses, business leaders and young entrepreneurs to enter the Geelong Business Excellence Awards. The Geelong Business Excellence Awards in 2021 are all about recognising and celebrating our clever, creative and resilient business community. It's important to celebrate those businesses who have pivoted during extraordinary circumstances and now move forward with confidence.
Ben Flynn, Chief Executive Officer, Geelong Chamber of Commerce, said "Geelong businesses are agile and we can't wait to celebrate their achievements of adapting, surviving or thriving in one of the most challenging business and economic environments in history."
Proudly supported by major sponsors, LBW Business + Wealth Advisors and Deakin University and managed by the Geelong Chamber of Commerce, the awards celebrate business excellence across 20 categories targeting small, medium and large businesses from all industries including the manufacturing, hospitality, tourism, not for profit, health, financial services and more.
The awards offer entrants, finalists and winners a range of opportunities and experiences far beyond simply 'winning'. Tennille McInnes, Business Awards Manager said "The entry process helps you articulate what your business does, how you do it and why you are unique. Here is a great opportunity to celebrate everything your team has contributed over the last year."
Information Sessions will be conducted online from the 11th of May where you learn more about entering and how to write a successful submission. Past winners and judges will be available to give you advice and answer any burning questions.
Bookings open now
Session 1: Tuesday 11 May 12.00 - 1.30pm
Session 2: Friday 14 May 12.00 - 1.30pm
Session 3: Tuesday 18 May 5.00 - 6.30pm
Session 4: Wednesday 26 May 5.00 - 6.30pm
Entries are open through the Geelong Business Excellence Awards website here and can be submitted up until the 16th of July 2021. Businesses, Business Leaders and Young Entrepreneurs do not need to be nominated to enter the program. To learn more and register for an online information session click here.
---
Geelong Business Excellence Awards 12 page feature in the Geelong Independent.
Click here to read the 12 page feature in the Geelong Independent on May 07
Nominate or register a resilient business, young entrepreneur or business leader today!
---
---
15 October 2020
The Geelong Chamber of Commerce, with major sponsors LBW Business + Wealth Advisors and Deakin University are proud to deliver the Geelong Business Excellence Awards program celebrating our clever and creative business community.
Congratulations to the 2020 Finalists and Winners.
It was inspiring to recognise a range of significant achievements at a difficult time for businesses. These achievements showcased the resilience of our entire business community to an extensive online audience. Far more than previous years.
An extensive range of businesses and business leaders were acknowledged for their commitment, passion, resilience and determination. Entering the awards program requires the completion of a 2500 word submission and a virtual site visit/interview. It is a comprehensive program that provides unparrelled opportunities to benchmark your business and be recognised as one of Geelong's best businesses or leaders.
The 2020 Geelong Business Excellence Awards program may be the only regional awards program in Victorian to continue. We are most grateful for the incredible support of our sponsors, who have made this program possible.
Click here for a full list of Winners and Category Sponsors
Ben Flynn
CEO
Geelong Chamber of Commerce
Congratulations to our 2020 Finalists!
Whilst 2020 marks a difficult year for business, we are pleased to receive a similar amount of entries to previous years. This is a huge testament to the incredible resilience of our business community.
Please congratulate the following Businesses, Young Entrepreneurs and Business Leaders on becoming a Finalist in the 2020 Geelong Business Excellence Awards!
Event Kit
100 Hitchcock
18th Amendment Bar
Adventure Park
Arthur St Digital
Be More Mindful
Bellarine Community Health
BlueLab
Boomaroo Nurseries
Botanicals by Luxe
Braille Sign Supplies
CentreStage Pty Ltd
Circa 1902
CPAP Australia Geelong
Crew Face Make Up
Custom Neon
Drive Safe Service Centre
Employers Mutual Limited (EML)
Farm Foods Australia
FLAIM Systems Pty Ltd
Focal Point Dark Room Gallery
Fortitude Legal
Geelong Arts Centre
Geelong Gallery
Grand Slam Physiotherapy
Harper's Bathroom
Heal & Soul Podiatry and Fair-Go Access Support Services
Home Instead Senior Care Geelong
Humans in Geelong Inc
Huntress Hair
Kardinia International College
Kardinia Park Stadium Trust
Kazworks Pty Ltd
Kinsfolk Farm
Lard Ass
Lord's Design Menswear
Manse Group
Memphis Hire pty ltd
Murrell Group
Mustang & Co
Myers Street Dental Clinic
Pawtastic Paws Dog Training
Pixeld
Plan Group Geelong Pty Ltd
Scaada Group
Sea All Dolphin Swims
South Western Alliance
Sugar Images
Surf Coast Physiotherapy & Pilates
The Pivotonian Cinema
Viet Rolls
Vitality Laser & Skin Clinic
Your'e Gorgeous Hair & Beauty
Young Entrepreneur
David Greenwood
Bec Connolly
James Murphy
Cameron O'Keefe
Business Leader
Brian Cook
John Preston
Grant Boyd
Joel McGuinness
Place October 15 in your diaries to watch the 'Nights of Nights' and celebrate our finalists at our Virtual Event!
---
Geelong Business Excellence Awards to go virtual for Awards night 2020!
Published 2 June 2020
The Geelong Business Excellence Awards has announced its awards presentation evening will transform into an exciting virtual experience in 2020 due to the Covid-19 pandemic.

The Geelong Business Excellence Awards is designed to recognise and celebrate our clever, creative and thriving business and business leaders.

The prestigious presentation evening will take place online on Thursday, 15 October 2020, 7pm. The night promises a highly produced, glamorous virtual event that celebrates the success of the Geelong business community.

The new format aims to engage viewers with entertainment, an in studio MC and home competition prizes. The night will allow guests to engage, communicate and connect with fellow business colleagues, peers and the wider Geelong community while dressing up in the comfort of their own home or workplace.
Geelong Chamber CEO Ben Flynn said "the event will deliver a much-needed boost of positivity for the Geelong Business community amid the COVID-19 crisis."

"In the face of the current health pandemic, the purpose of the awards remains the same. We are creating a platform to shine the spotlight on our clever and creative Geelong businesses and business leaders."
Whilst mass gathering restrictions may ease by October, the Geelong Chamber of Commerce believes it is important to continue with a virtual event in-case of another potential out-break. The safety of our guests is of most importance. Most of our counterparts in other local regional towns have cancelled their awards night. We are committed to bringing our community together this year virtually, to offer positivity in these challenging times and have been encouraged to do so.

The support of our partners makes this new format possible and it's a testament to the resilience of the Geelong Business Community that we can adapt and enjoy our night together despite the challenges.
The Geelong Chamber of Commerce has run many successful online events and they are confident in delivering a memorable event to a much larger online audience.

This will allow the event to be more inclusive of families and colleagues so that more people can share in the excitement of the finalists on the night.

The awards team have spent weeks individually calling businesses who have been nominated or expressed interested in the program. It has been incredibly inspiring to hear despite the hardship, the Geelong business community are committed to adapt and forge ahead. During this period, many of the entrants are using the awards entry process to reflect on their business and plan for the future.

Entries for the Geelong Business Excellence Awards close on the 24 July 2020. You do not need to be nominated to enter the program. To learn more information or enter, visit www.gbea.com.au and follow us on Instagram and Facebook.

Changes to the Geelong Business Excellence Awards
Published March 2020
We're excited to have launched the 35th annual Geelong Business Excellence Awards and look forward to continuing the tradition of celebrating those businesses who have gone the extra mile to build our thriving business community.

Like everyone, we're adapting to the challenges posed by COVID-19 and the safety of everyone remains our number one priority. In these kinds of circumstances, recognising businesses who are adapting and doing things well is even more important and providing the platform for telling all of your good news stories enables us all to better support each other during this significant disruption.

To support those businesses entering the Awards, we are extending the submission deadline and the Presentation Dinner. We are confident these changes will ensure a successful program and give you and your team more time to uncover the great things that makes your business stand out!

The new dates are as follows:
26 February – Entries are open. Businesses and Individuals are able to view the entry criteria and enter.
Your entry submission response is to be based on the period 1 April 2019 to the 31 March 2020.

4pm, Friday, 24 July 2020 – Entries Close (submissions are only required online and not handed into the office as previous years).
Thursday, 15 October 2020 – Awards Presentation Dinner, The Pier Geelong

The writing and presentation workshops have evolved and we are now conducting online workshops to assist you during this period. Please continue to keep an eye on our communications and socials for up to date sessions.

All information in regards to entering the Awards including Entry Criteria, Judges, Tips and more can all be found at within our website. We will also continue to regularly update this site.

Click here to understand the entry process overview, questions, entry criteria, and submitting your entry – FOR BUSINESSES

Click here to understand the entry process overview, questions, entry criteria and submitting your entry – FOR INDIVIDUALS (Business Leader of the Year or Young Entrepreneur of the Year).

The extended Awards time frame will give you and your business more time to prepare. We hope that by pushing the dinner back, we can still host the event and continue to support all those other businesses who are integral to making the night a spectacular event.

The awards team will regularly post information on the categories, insights from previous winners and tips on our Facebook and Instagram pages.

You are welcome to email us on gbea@geelongchamber.com.au or call 5222 2234 if you have any questions.

We look forward to inspiring you with some great stories and we think now is the time for your business to enter. We think you are ready!
Kind regards,

Tennille McInnes
GBEA Manager

Cathy Harper
GBEA Coordinator
---