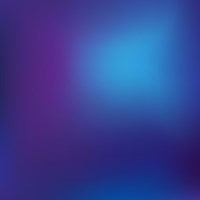 Entry Process Overview | Business
---
Overview
The Geelong Business Excellence Awards launches on the 26 February 2020. On this date, entries are open.

Following the launch, we hold insight sessions to educate and motivate businesses and individuals to take part in the Awards process and find out all there is to know about entering. This will be available to view online soon.
Following on from the insight sessions, we run smaller and more targeted workshops called writing/presentation skills workshops to get you started on writing your entry. Awards Judges run these sessions so there are lots of opportunities to ask questions and really get started on your entry. The workshop also covers all you need to know about presenting at your site visit. This will be available to view online soon.

To ensure your submission is eligible for entry, you MUST address all the criteria. Business entrants are required to submit one entry only to be eligible for all applicable business categories. Then; you specify the categories you are eligible to enter on your application form. Please note that the judging panel may decide to add your entry into additional categories for consideration.

Write a brief description of your business and how it operates (up to 250 words) as a Business Summary. Presume the Judges don't know anything about your business, so you need to explain it as you would to a stranger.
Your entry submission response is to be based on the period 1 April 2019 to the 31 March 2020.
It is important that your entry addresses the criteria. Do not go into too much detail. Highlight your top three to six strengths, in dot point form if you prefer, 'what you do', 'how you do it' and the 'resulting benefits' for each criterion. Absolute maximum of 2500 words INCLUDING the 250-word Business summary.

Entries must not exceed 2500 words – Businesses that exceed the word limit will be ineligible to win an award. You will have adequate time during the Judges' site visit (90 minutes) to emphasise and expand on your written entry and further explain your excellence in business processes.

Minimum font size for main text to be 12 pt.

Entries must be 100% uploaded as a PDF to the GBEA website by 4.00pm, Friday 24 July 2020.

Entrants agree to allow use of their entry information for publicity purposes and agree to being contacted by media outlets at the conclusion of the Awards process.

If in doubt, email the Awards team at gbea@geelongchamber.com.au or call The Geelong Chamber of Commerce on (03) 5222 2234 Ext 2.