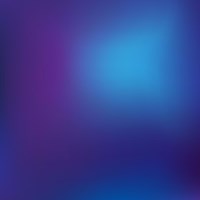 The Geelong Business Awards is open to the following:
The business must reside in Geelong & the Bellarine, Surf Coast, Queenscliff, Golden Plains area and be within 40 kms from the Geelong city centre.
Please note: A business also refers to a franchise or organization. It can apply to either a private and/or commercial business or department and to a part or fully funded government organisation or department including training/educational organisations and not for profit organisations.
Have a registered Australian Business Number (ABN);

The period of the 2022 awards is

1 April 2021 to 31 May 2022

. Your business needs to have been operating for a minimum of 12 months during this period;

If entering for the Emerging Business Category, have been operating between 12 to 36 months;

Previous Business of the Year Award winners will not be eligible to enter a business category for the three years following their win i.e. Business of the Year winner in 2021 cannot enter in 2022, 2023 or 2024;
Individual category: Young Entrepreneur entrants must be within the age category 18 years 40 years as of the time of entries closing date;

Sponsors and Partners of the awards are allowed to enter, however must not enter the category that they sponsor or represent;

The business that a Judge represents or owns is not allowed to enter the awards. However, the entrant can enter the individual award category (if the judge is not judging this category).

Geelong Chamber of Commerce Board Members and their associated business are allowed to enter (as long as they are not a judge);

In the event that retiring judges wish (either individually or their business which they own all or part of and/or are employed at) to enter or re-enter the awards, they must sit out for a minimum of 1 year from their retirement from the judging panel.
To learn more about the Conditions of Entry, please click here